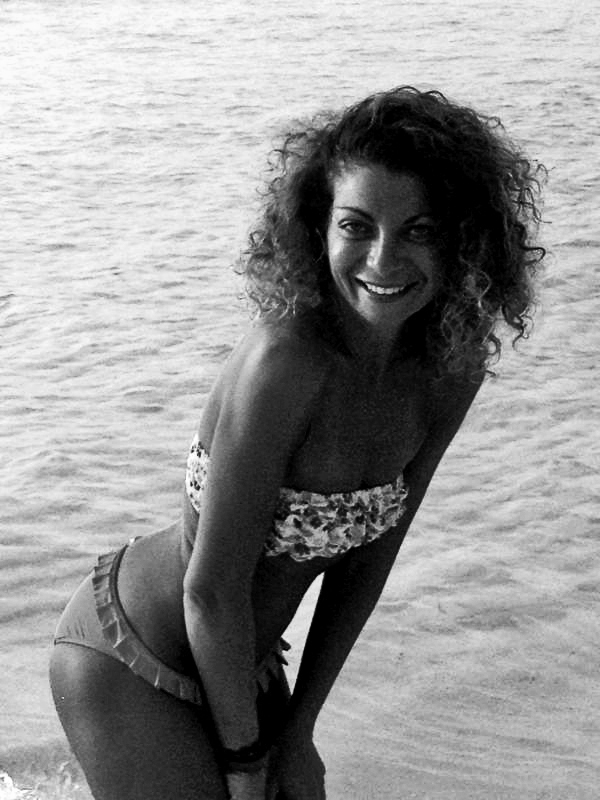 Cristina Maria Caione è nata a Roma e ha frequentato studi classici. Si è laureata con lode in Economia aziendale presso Luiss Guido Carli e si è specializzata in Marketing per la moda e il lusso a Parigi presso l'Ecole of Commerce EAP – ESCP. Aveva 23 anni quando ha lavorato con la sua prima esperienza in Yoox France tra Parigi, Bologna e Roma nel 2003.
Nel 2005 è diventata giornalista economica e per l'industria della moda e ha iniziato collaborazioni per numerosi giornali nazionali e internazionali. Ha lavorato per aziende come Bulgari, Rai e Telecom Italia, nel campo dei progetti di comunicazione e marketing. Dal 2015 al 2017 ha lavorato in web Communication and Graphics di un sito di e-commerce e ha incontrato molte realtà imprenditoriali di esperti artigiani nell'interior design, nella gioielleria e negli accessori. Ha iniziato collaborazioni con alcune aziende del Made in Italy per lo sviluppo di nuove linee di accessori moda. Cristina ha sempre avuto una grande passione per il design e gli accessori di prodotto, in particolare, e questa passione la porta ad approfondire i suoi studi di design e stile. Nel 2018 inizia gli studi di moda per ottenere un diploma biennale in Fashion Design con specializzazione in design di accessori e gioielli. Dal 2017 inizia a lavorare sul suo progetto personale con un proprio marchio, totalmente Made in Italy. Nel 2019 Cristina inizia anche un nuovo progetto sul design del gioiello.
---
Cristina Maria Caione was born in Rome and attended classical studies. She graduated with honors in Business Economics at Luiss Guido Carli and she specialized in Marketing for Fashion and Luxury in Paris at the Ecole of Commerce EAP – ESCP. She was 23 years old when she worked with her first internship in Yoox France between Paris, Bologna and Rome in 2003.
In 2005 she became an economic journalist for the fashion industry and she started collaborations with numerous national and international newspapers. She has worked for companies such as Bulgari, Rai and Telecom Italia, in the field of communication and marketing projects. From 2015 to 2017 she worked in the field of Web Communication and Graphics of an e-commerce site and she met many skilled craftsmen in interior design, jewelry and accessories. She started collaborations with some Made in Italy companies for the development of new lines of fashion accessories. Cristina has always had a great passion for design and product accessories, in particular, and this passion leads her to deepen Fashion Design studies. In 2018 she began her fashion studies to obtain a two-year degree in Fashion Design with a specialization in Design of Accessories and Jewelry. From 2017 to 2019 she starts working on her personal project, about bags and jewels.